Jan Marini Skin Care
Experience your treatment with Maison Aesthetique
Our full range of services would not be complete without the award winning, clinic- exclusive Jan Marini Skin Care range. The products are all medically validated and are proven to dramatically improve the skin, treatments and products can range from a series of gentle peels to remove dead and damaged skin to daily moisturisers for home use. All are proven to significantly transform skin whatever condition, so whether you are looking for gentle rejuvenation or looking to treat a condition such as: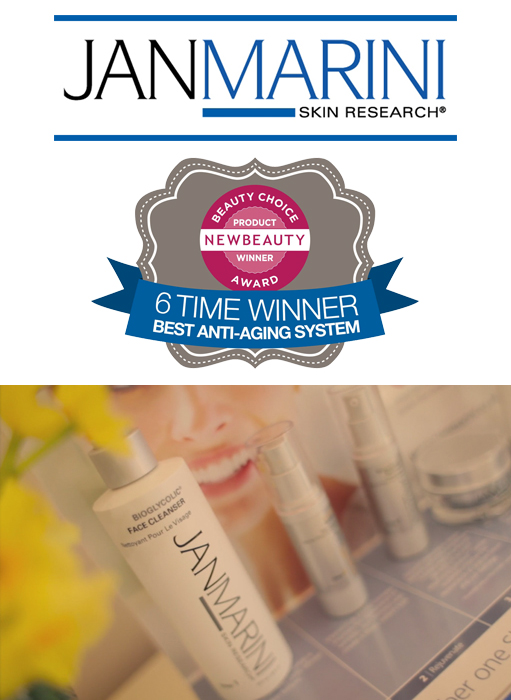 Hyperpigmentation
Fine Lines
Pore size
Rosacea
Maison Aesthetique has all the right tools to get your skin looking as flawless as ever:
Jan Marini's Story
Jan Marini, CEO of Jan Marini Skin Research, Inc., is one of the most respected names in skin care. Jan pioneered the medically-validated and dispensed skin care industry nearly 25 years ago and has formed associations with some of the world's leading physicians and research scientists to develop cutting edge solutions to today's most frequent skin concerns.
Jan's research led to technology breakthroughs that were years ahead of the commercial marketplace. Over the years, the company has established a portfolio of proprietary formulas that reflect its ongoing commitment to be the pre-eminent developer of skin care products that produce measurable results and benefits. Today, Jan Marini Skin Research's professional products are used worldwide to address fine lines and wrinkles from ageing and sun-damaged skin, hyperpigmentation, acne, and rosacea.
Skin care professionals and consumers alike trust Jan Marini Skin Research to deliver medically validated, innovative products for amazing skin.
Come in and see us in the clinic for a free skin consult and we can discuss the many options we have for achieving a fresh and enhanced skin condition.

The Jan Marini Skin Research Skin Care Management System
The Award Winning Skin Care Management System SCMS was designed for prolonged use with little to no irritation or acclimation. Using the 5-step System is easy and intuitive. Immediately feel the difference from the first application. Skin will appear noticeably smoother and healthier. By following the 5-step regimen daily, results will be sustained and improved.
"This advanced system combines concentrated retinol, resurfacing agents, lightening technologies, and antioxidants to help limit the look of pigmentation, fine lines, wrinkles and adult acne."
NewBeauty Beauty Choice Awards - Best Anti-Aging Skin Care System - Winner 4 Consecutive Years