Cellulite treatment
Experience your treatment with Maison Aesthetique
Cellulite occurs where sub dermal fat tangles up with the collagen layer of the skin and forms characteristic dimples on the surface. Dermaroller (micro-needling) treatment disrupts these dimples and stimulates growth of a smooth collagen layer to produce an even skin surface. The treatment is safe, comfortable and effective.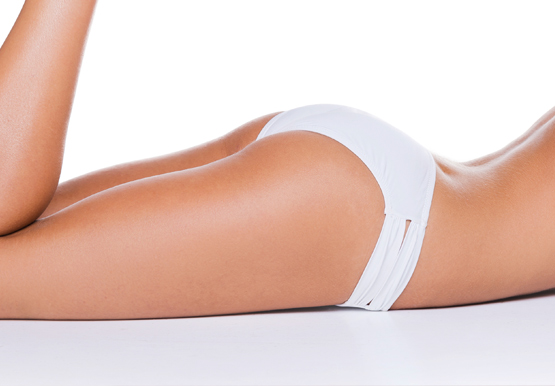 Effective treatment for uneven, dimpled skin
Minimal down time
Surface anaesthetic ensures a comfortable procedure
Safe and discreet treatment environment
Stimulates new collagen growth
Serums and intense moisturisers applied after your treatment
Discuss your needs at a free, in-depth consultation where all your questions will be answered
Receive advice on ways to maintain your skin in the best possible way
Early and late appointments to fit around your busy life
Our comprehensive knowledge of anatomy and physiology, together with extensive training in the use of cosmetic treatments, give outstanding natural-looking results
Dr Rupal Fatania has been providing these wrinkle reducing treatments for over twenty years
Rupal is skilled in anti-wrinkle treatments, fillers and the 8-point lift (the nearest procedure to a face lift)
Keep your secret safe – leave with a flawless finish with a Youngblood mineral make-up makeover
Dr Fatania trains other medics in Aesthetic treatments
Dermaroller
One answer to the problem of cellulite is Dermaroller. A process to naturally stimulate collagen and elastin production in the skin with minimal down time. It helps skin rejuvenation, reduces acne scarring, fine lines and improves aged or sun damaged skin.
This handheld device penetrates the top layer of the skin but without any pain or bleeding. This results in a series of tiny puncture wounds, which also stimulates production of collagen and elastin, two substances in the skin, which are essential for its strength and flexibility. As new collagen is grown it causes the dimpled areas of skin to become smoother, even and toned. An enriched vitamin serum is applied to the skin following this treatment, which helps to lubricate the skin and further aid collagen growth.
Skin Needling with the Medik8 Titanium Dermaroller results in smoother, firmer and younger looking skin. Visible signs of skin rejuvenation are seen after just six to eight weeks following the procedure and can continue for up to a year. We can also treat the neck and décolletage. To complete the process we can follow up the treatment with a range of Jan Marini cosmeceutical products. After the treatment we apply Age Intervention Regeneration Booster, Transformation Cream and an SPF. These products can be more easily absorbed into the skin as a result of the Derma Rolling procedure.
Read more